Schedule a KMxDirect.com Presentation
With over 32,000 registered users, KMxDirect.com is a great way to introduce new learning and talent management concepts, promote your service offerings, or present research that you or your organization has conducted. Presentations are delivered using our KMxLive technology.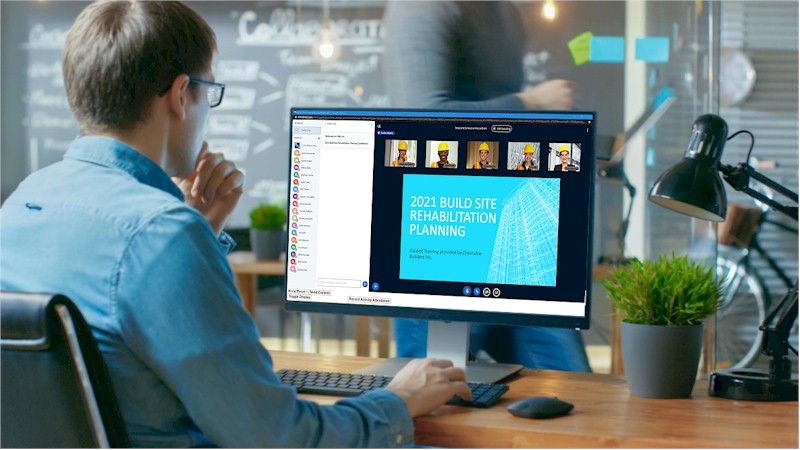 Unlike virtual meeting room technologies, KMxLive provides the ability to deliver measurable interactive training content to participants. KMxLive can deliver slides, exams, games, surveys, polls, forms and SCORM conformant eLearning lessons. KMxLive is easy to setup and use. It requires no downloads or browser permissions for the presenter or the attendees. KMxLive supports all contemporary browsers and devices, including tablets and smart-phones. Free presentations are currently limited to 100 registered users.
Visit KMxDirect.com Learn more about KMxLive
Upon confirmation of your scheduled event, KMSI will provide you with a registration URL that you can use to promote the event. One week prior to your scheduled event, KMSI will promote the event to the registered members of KMxDirect.com. To facilitate additional feedback for the presenting organization, we will provide attendees with a contact consent form at the completion of the event. Upon request, KMSI will produce a recording of the event as an eLearning lesson. The eLearning lesson can be hosted on KMxDirect.com for promotion by the presenting organization.
KMSI provides this free service because we are confident that when event participants and presenting organizations experience the unmatched capabilities of KMx and KMxLive, they will want it for their organization.
Complete the form below to get started:
KMxDirect provides eLearning courses, live webinars and recorded events designed for human resources and training professionals. For our customers, the site provides tutorials and eLearning programs for KMx developers and administrators. Registration and access to live events, tutorials and recorded programs is free.
KMx is an Advanced Distributed Learning Platform that provides fully integrated eLearning development, learning management, talent management, learning content management and virtual classroom technologies in one easy to use solution.