Introducing KMxAuthor
eLearning and Simulation Authoring Technology
In addition to the Course Outliner and Certification Continuum Development Tools provided by KMx, we are excited to announce the release of KMxAuthor; our new eLearning authoring system built from the ground up with HTML5 technology. KMxAuthor is designed to enable rapid development of learning modules for stand-alone use or in conjunction with the KMx Course Outliner to create multi-lesson eLearning programs and training continuums.
Free at KMxDirect.com
KMxAuthor is available to the public without charge at KMxDirect.com. Registered users can now create, edit and download SCORM conformant eLearning lessons for use with any Learning Management System. Registration is free and is available using LinkedIn or Facebook authentication.
Develop a Lesson Now View the KMxAuthor Tutorial Learn more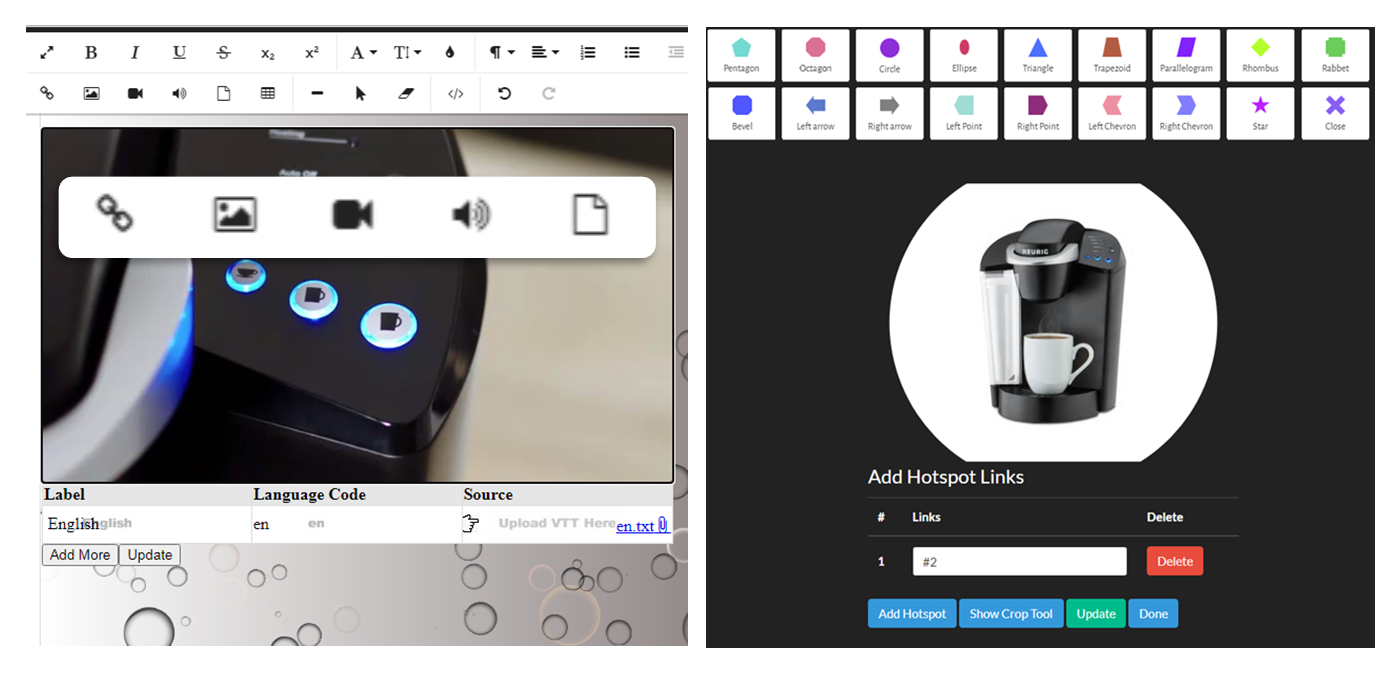 Unleash Your Subject Matter Experts
KMxAuthor was designed to enable anyone to develop eLearning and microlearning lessons. With KMxAuthor, there is no need to purchase expensive authoring tools that require extensive training and experience to produce high quality online learning. KMx clients receive this exciting new authoring technology, fully integrated with the KMx LMS/LCMS, for unlimited users at no charge. With KMxAuthor, your Subject Matter Experts (SMEs) can produce LMS ready eLearning instead of being bogged down having to perform On-the-Job Training (OJT) for every new employee and every new process/procedure.
Complete the form below and we will email you our product literature.