KMx Enterprise
Your Prescription for Performance
Features/Capabilities KMx Enterprise KMxASP KMxSaaS
KMx Enterprise is designed to support large organizations with complex training programs. KMx Enterprise is provided as software license that can support extensive integrations and client sponsored customizations. KMx Enterprise can be installed at the customer site or hosted in our state-of-the-art data center.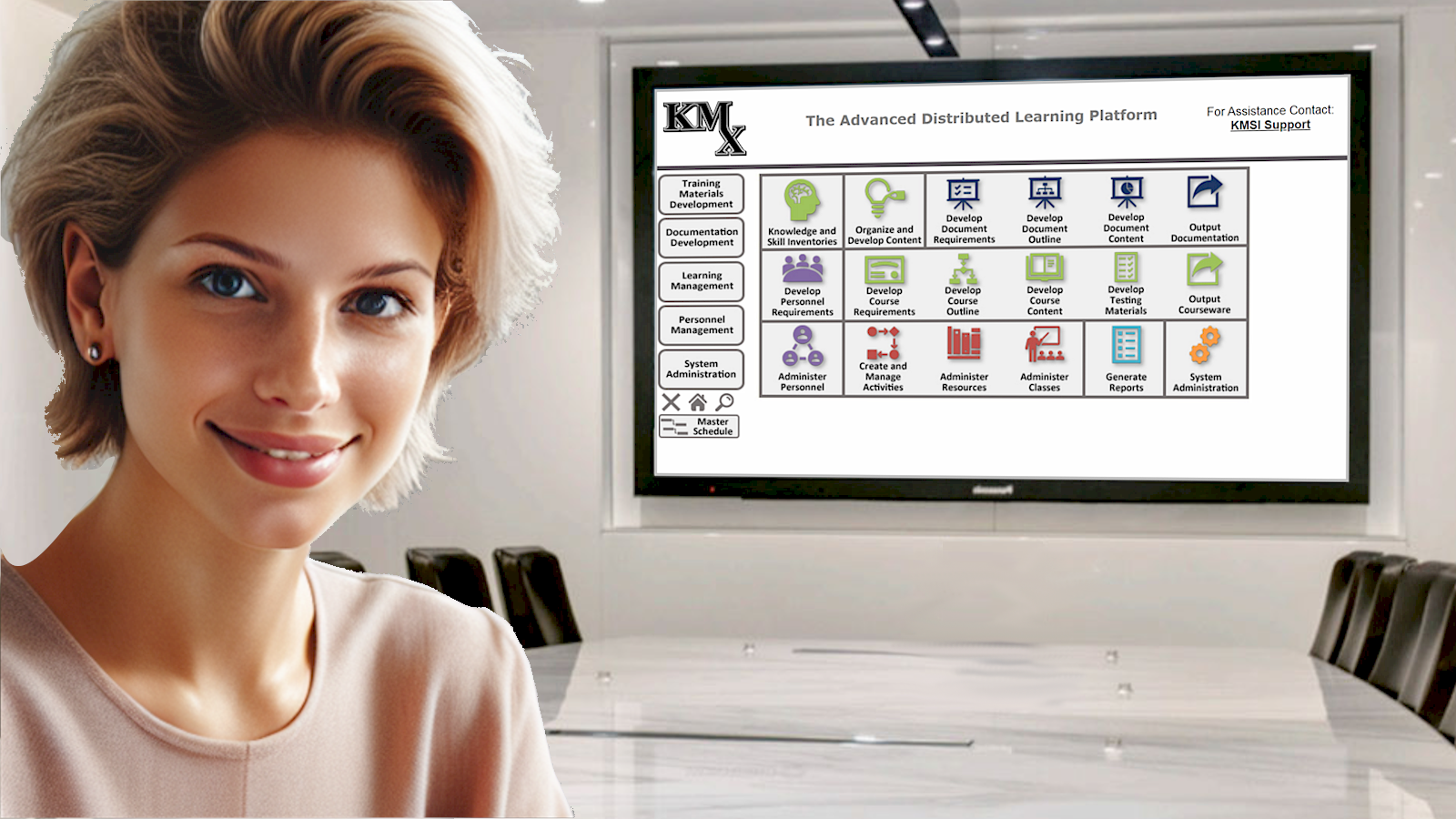 KMx is an Advanced Distributed Learning Platform that provides fully integrated eLearning development, learning management, talent management and learning content management technologies in one easy to use solution. KMx provides the technology to enable your organization to achieve high performance by measuring and meeting the needs of management, employees, agents, partners, suppliers and customers.
Complete the form below and we will email you our product literature.