Learning Platform Price Comparison
As illustrated in the chart below, KMx provides significantly lower annual pricing regardless of the number of end-users and has an initial acquisition cost that is thousands of dollars less than our competitors.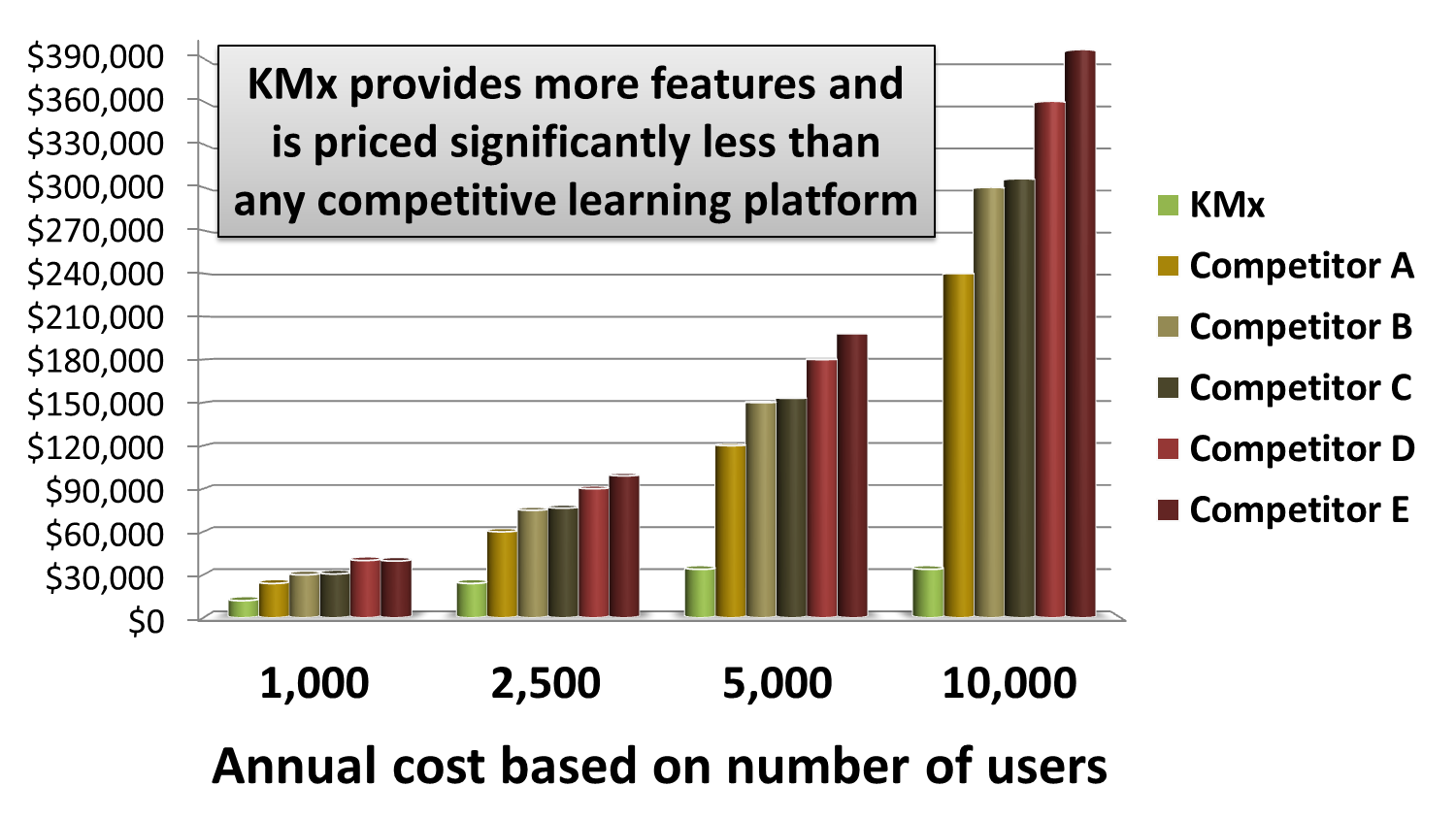 Learn more
Independent Evaluation of KMx
"KMx outperforms the average LMS solution 100% of the time, and may be a leading option for decision makers selecting the software that will best match their business, functional, and technical needs."
Technology Evaluation Centers
Complete the form below and we will email you our product literature.