Free KMxLive Virtual Training Room!
Through December 31, 2020, KMSI is offering a Free KMxLive Virtual Training Room to new KMxSaaS, KMxASP and KMx Enterprise customers.
KMx is an Advanced Distributed Learning Platform that provides integrated eLearning development, learning management, performance management, and learning content management in one easy to use solution.
KMxLive Training Room - Feature-Rich Interactive Learning Environment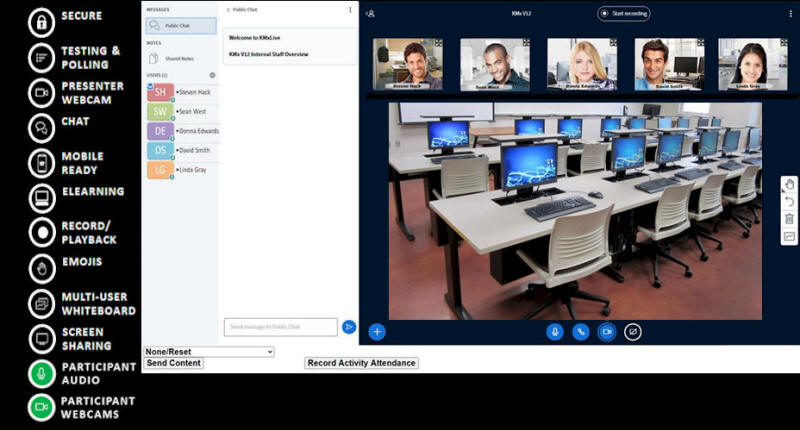 KMxLive Training Room provides a host of group collaboration features, including participant audio/video feeds, breakout rooms and the ability to conduct competitive exercises and games in a group environment. In addition to the features found in competitive virtual meeting room technologies, KMxLive Training Room provides instructors with the ability to push interactive eLearning content and exams to participants with the ability to track their progress and automatically record the results in the participant's grade book. KMxLive Training Room is fully integrated with the KMx LMS/LCMS and supports all blends of learning delivery.
Complete the form below and we will email you our product literature.