KMx Total Solution Program for Saba Software Clients
Through August 31, 2021, KMSI is offering a Free Migration and Startup Services Package (a $5,000 value) and a Free library of 75 Vubiz eLearning courses for unlimited users. This special offer is available to new KMSI customers that currently license learning management technology from Saba Software or Cornerstone OnDemand. This offer applies to our KMxASP unlimited user service agreements and our KMx Enterprise software license agreements.
The KMx Total Solution Program for Saba Software clients was created following the announcement that Cornerstone OnDemand would acquire Saba Software. The KMx Total Solution Program provides a solution for Saba customers that are interested in exploring alternatives to increase their learning and talent management capabilities, expand their eLearning offerings and significantly lower the cost associated with their programs. The program will enable Saba Software clients to move forward with their initiatives without the worries of product uncertainty, availability of software support and maintenance and the inevitable conflicts that arise when technology providers are acquired.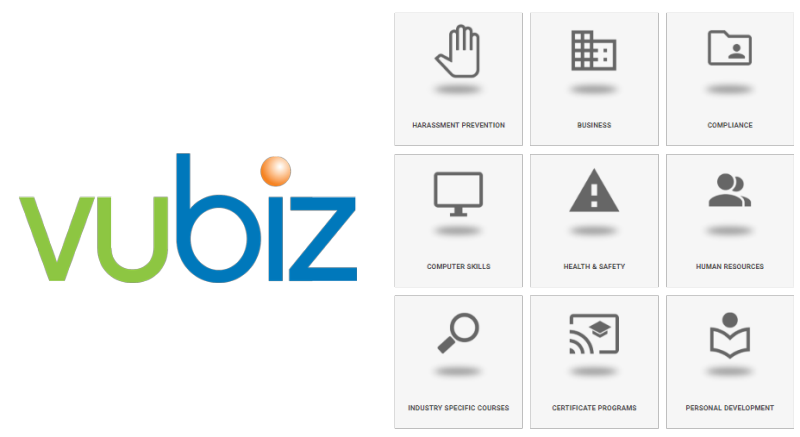 KMx is an Advanced Distributed Learning Platform that provides integrated eLearning development, learning management, performance management, and learning content management in one easy to use solution. KMxASP provides an instance of KMx hosted as a Software as a Service (SaaS) solution for unlimited users.
As illustrated in the chart below, KMx provides significantly lower annual pricing regardless of the number of end-users and has an initial acquisition cost that is hundreds of thousands of dollars less than our competitors.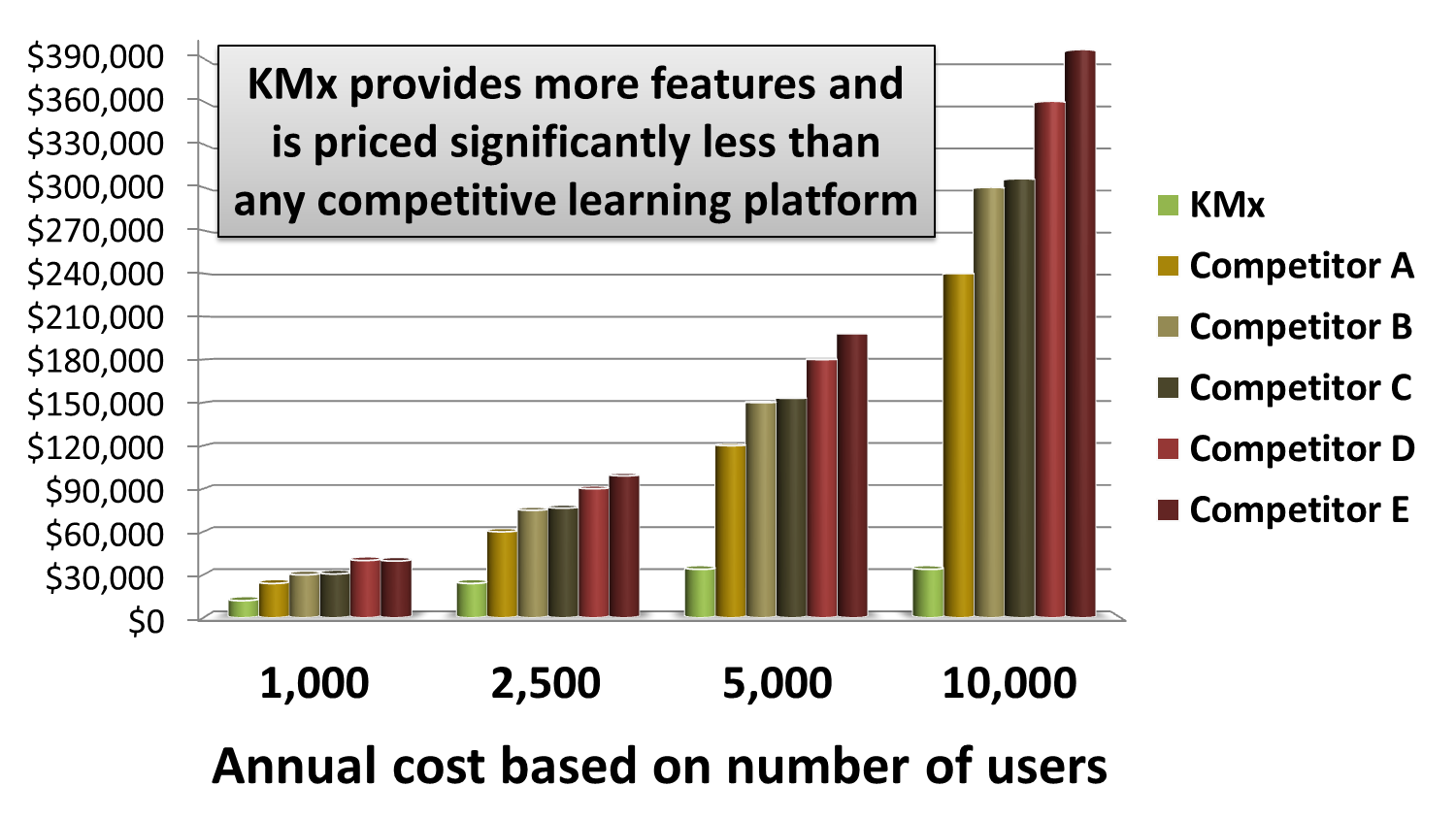 Vubiz is an award-winning elearning company with unbeatable pricing, quality online courses and outstanding customer service. They're experts at making online training effective at the very best price. Vubiz has won consecutive awards from Brandon Hall and Elearning Magazine for their harassment prevention and compliance courses.
Complete the form below and we will email you our product literature and the list of FREE course titles.