KMx Dynamic Maps
Create visualizations by person, location or geographic regions depicting certification accomplishments, deficiencies and group progress leveraging real-time performance management data without programming or technical skills.
Learn more Visualizations Graphs Google Maps
KMx provides dynamic integration with Google Maps™ technology. The interface is client configurable, provides drill-down/click thru features and automatically adapts to the client's talent management & certification programs tailoring outputs to the currently signed-in user.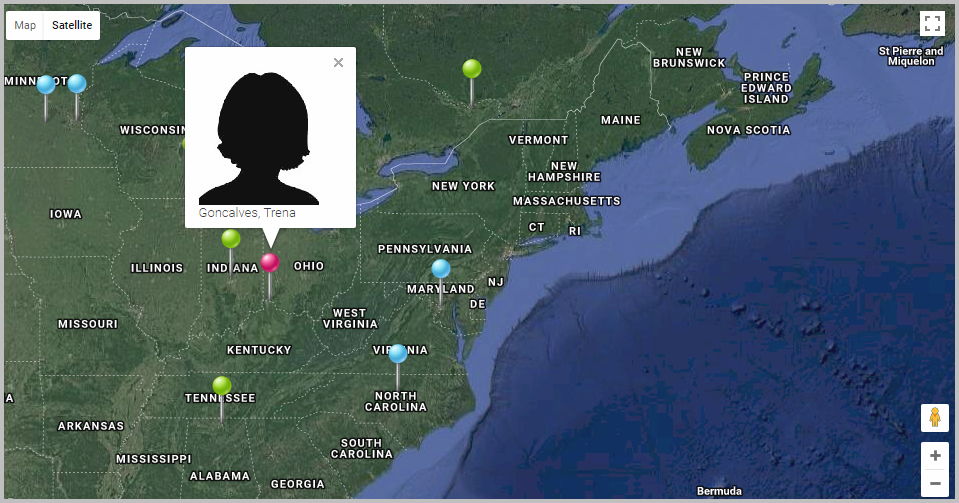 KMxASP provides an instance of KMx fully hosted as a Software as a Service (SaaS) solution.