Exams, Surveys and Evaluations
Comprehensive technology for measurable results
KMx provides the industy's most comprehensive exam, survey and performance evaluation development and delivery engine. The engine is supported by extensive reporting tools and is suitable for high-stakes licensing and certification programs. The KMx exam engine is fully integrated with KMxLive for virtual classroom delivery of quizzes, surveys and proctored exams.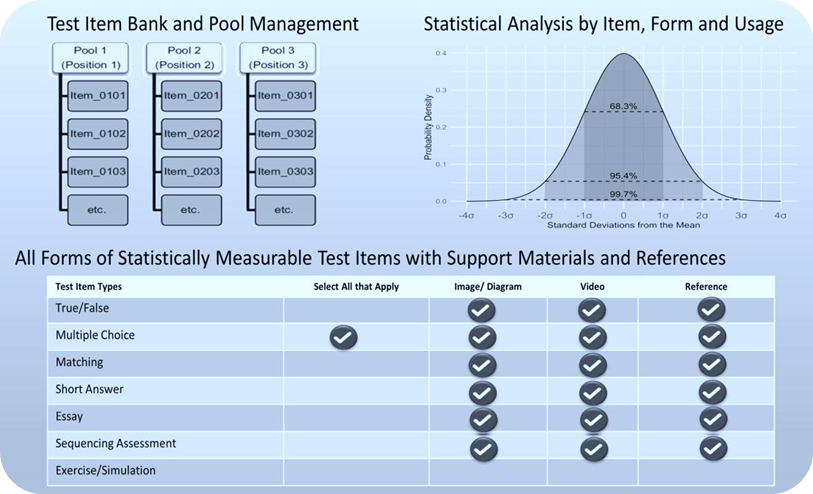 KMx collects all user information available during exam or survey administration, including responses provided, retake attempts/scores, time taken and statistical metrics associated with the exam group and each individual item delivered. KMx exams can be timed, proctored, virtual proctored (with video/audio), randomized, pool-based and segment weighted. KMx exam questions can be any one of a myriad of types, including true/false, multiple choice, user elements sequencing, matching, drag & drop. Exams can provide indivdual question remediation, references, media and other support elements.
Complete the form below and we will email you our product literature.