KMSI To Demonstrate KMx Version 7.0 at Training 2011
Receive a FREE complimentary Expo-Only pass (a $25 value) to Training 2011.
Register with Discount Code: EXBP4. Click here to register today!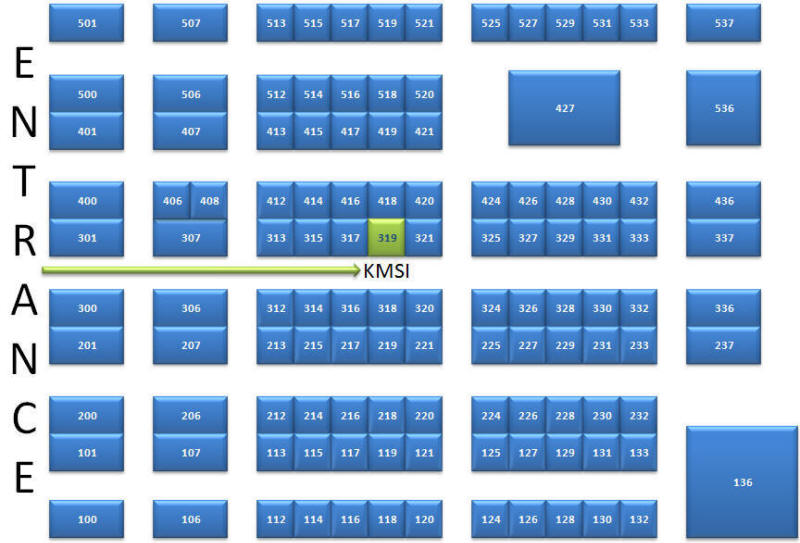 See a Demonstration of KMx Version 7 at Booth 319
"We have truly set new standards for the learning and talent management industry with the KMx V7 release. KMSI is a sponsor of Training Magazines 34th Annual Conference & Expo and I am excited that we will be able to demonstrate these exciting new capabilities at the show." - said Jack E. Lee, CEO of KMSI. .

New features included in the KMx V7 release:
The Administrative and Development Interface has been enhanced to make the task of deploying and managing large-scale learning & talent management programs even easier. These new enhancements include slide controls, graphical indicator controls, a filter screen element control, an auto screen refresh control, a multi-element selection with sorting control, and an autoseek drop-down control.
The Testing and Exam Subsystem has been extended to provide for the development of drag & drop test items to support the measurement of a user's ability to accurately position elements in a sequence or process and to enable survey participants to rank preferences and sequence surveyed items.
The KMxLive Virtual Classroom has been extended to support all contemporary web browsers.
The Personnel Evaluation Subsystem has been expanded to include items like global organizational due date assignments based on items like employee anniversary, evaluation exception reporting, special performance evaluations and extended peer review capabilities. These updates are designed to make the process as simple as possible for supervisors, employees and management.
The Personnel Classification Subsystem has been extended to include management of FLSA Exemptions, assignment of peer reviews, automated user enrollments based on certification profiles and persistent delinquency notifications for users and supervisors.
KMx Mobile has been updated to support the Android 2.0 and higher platform, the iPhone 4 and Windows Mobile 7. These updates include support for HTML5 browser media elements.
The Dynamic Reporting and Dynamic Graph Subsystems have been extended to include numerous new reporting options and templates.
KMx is a fully integrated eLearning content development, learning management, performance management, talent management, learning content management and virtual classroom technologies in one easy to use solution. KMx is available as either an installed enterprise application or as a hosted service. Please visit
http://www.kmsi.com
for information and pricing details.
"The KMx V7 release provides our clients with the ability to leverage new technologies to support the development and administration of their learning and talent management programs. Our extensive web services integration methodology enables our clients to quickly and easily integrate third-party technologies with the KMx Performance Grid. This unique element of the KMx architecture has been the catalyst that has allowed KMSI to achieve new learning and talent management capabilities far in advance of our competitors."
- said Mike Binnix, CTO of KMSI
.

KMx provides a significant number of learning and talent management capabilities that are not found in any competitive offering. These features are fundamental to managing large-scale training and talent management programs. See the white paper titled "Ten Features That Your Learning & Talent Management Suite Does Not Provide" at
http://www.kmsi.com/ten
to learn more.
During the conference, KMSI CEO, Jack E. Lee, will present
"The 1000% Return on Investment - Performance Management Technology"
on Monday, February 7,2011 at 12:15PM.
Click here
to register.
About KMSI
Knowledge Management Solutions, Inc. is a leading provider of innovative knowledge and learning management solutions for millions of end-users at Fortune 2000 companies, associations and government agencies. KMSI provides technologies and services that enable clients to achieve high performance by measuring and meeting the training, qualification and performance needs of management, employees, agents, partners, suppliers and customers. Please visit
www.kmsi.com
to learn more.